Sax Noir is a saxophone quartet dedicated to exploring the full width and depth of classical, jazz, pop and standards repertoire for Soprano, Alto, Tenor and Baritone saxophones. The expressive nature of the instruments and the group's high performance standards make them a crowd-pleasing feature act in the concert hall. The dynamic flexibility and rich warm timbre of the saxophones are also a natural for chamber music recitals. In addition, Sax Noir delights in performing educational concerts and doing clinics with young saxophonists.
Sax Noir uses Legere Signature Reed exclusively.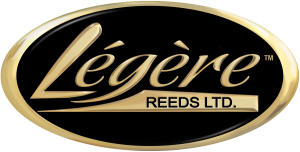 Sax Noir has impressive musicality and stage presence.
Allan Hicks, Canadian Distinguished Band Director 1999
Past President Canadian Band Association
Their talent contributes greatly to the success of the show…a crowd favourite.
Eileen Jang
VanDusen Garden Show
A fine professional chamber ensemble…you will hear more about them!
Leonard Camplin, Music Director
Burnaby Symphony Orchestra
Eclectic and entertaining.
Victor Guy, director of Fine Art
Vancouver School Board