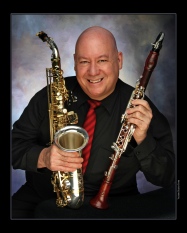 Chuck Currie
Clarinetist and Saxophonist
Chuck Currie is a clarinetist and saxophonist who performs with the Meridiem Wind Orchestra, Sax Noir, and Pacific Blackwood. He has performed and recorded with the Vancouver Island Symphony, the Pacific Symphonic Wind Ensemble, The Band of the 15th Field Regiment, Royal Canadian Artillery, and the Vancouver Saxophone Ensemble.
Chuck is a Chedeville, JodyJazz, Rousseau, Legere, Backun Canada, Vandoren, and Yanagisawa artist-endorser and clinician performing on Backun Lumiere Clarinets, the Backun Q Bass Clarinet, and Yanagisawa Saxophones.
He has performed at Canadian Music Educator Association conventions, World Association of Bands and Ensembles conferences, North American Saxophone Alliance conferences and at International Clarinet Association Clarinetfests. A reviewer of the opening concert of the Vancouver 2007 Clarinetfest reported "He did an absolutely amazing job of interpreting the bass clarinet solos in Frank Ticheli's Blue Shades. Never have I heard a bass clarinet shape and bend notes like that…what amazing projection. The a cappella duet with Eddie Daniels in Paganini in Metropolis was also magnificent."
He teaches at his Sax Noir Studio in Victoria, BC. He was the Clarinet and Saxophone Instructor at St Georges School for over two decades, and has conducted clinics and master classes throughout British Columbia. Chuck is the Saxophone, Clarinet and Low Woodwind playing coach of the British Columbia Honour Wind Ensemble. Students have auditioned successfully for the Vancouver Philharmonic Orchestra, the Vancouver Youth Symphony Orchestra, the Vancouver Academy of Music Symphony Orchestra, the Canadian Wind Orchestra, the UBC School of Music , the National Youth Band of Canada, the Pacific Symphonic Wind Ensemble, and the International Honors Wind Symphony at Lincoln Center, New York.
Studio rates are $85 per hour. There is no GST for music lessons in Canada. 24 hours notice is required for cancellations.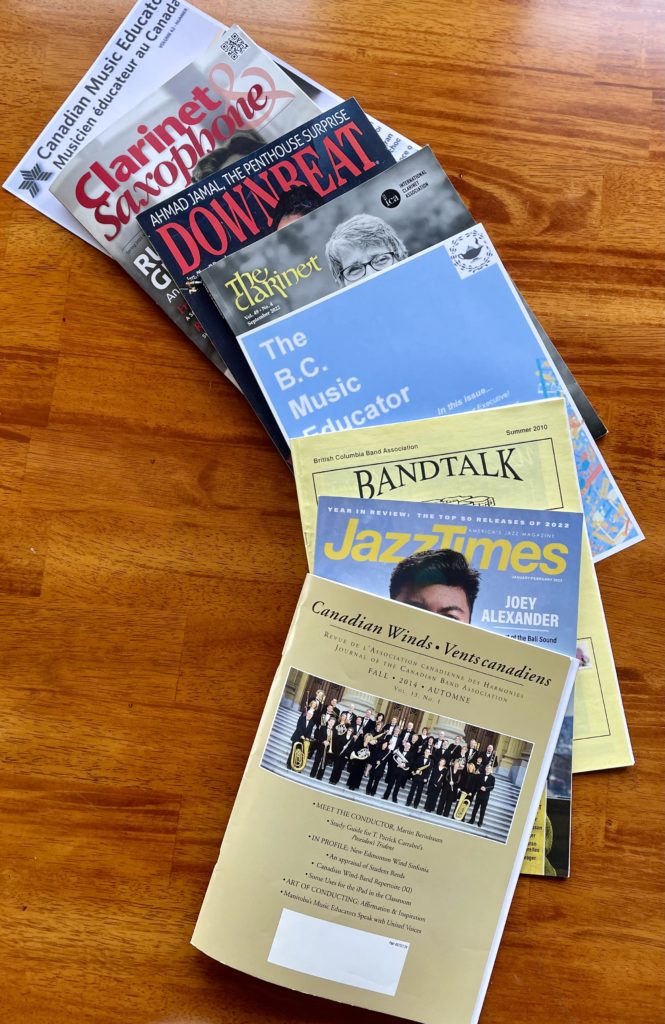 Dozens of Chuck's articles and reviews on players, equipment and pedagogy have been published by the BC Band Journal, Canadian Winds magazine, the BC Music Educators Journal, and Clarinet & Saxophone Magazine, Bandtalk, The Canadian Music Educator, and other international journals. His articles have reached over 25,000 reads on ResearchGate.
Chuck is a member of the British Columbia Registered Music Teacher's Association, and the BC Music Educators Association. He was inducted as a Canadian Champion for Music Education by the Coalition for Music Education in 2010.