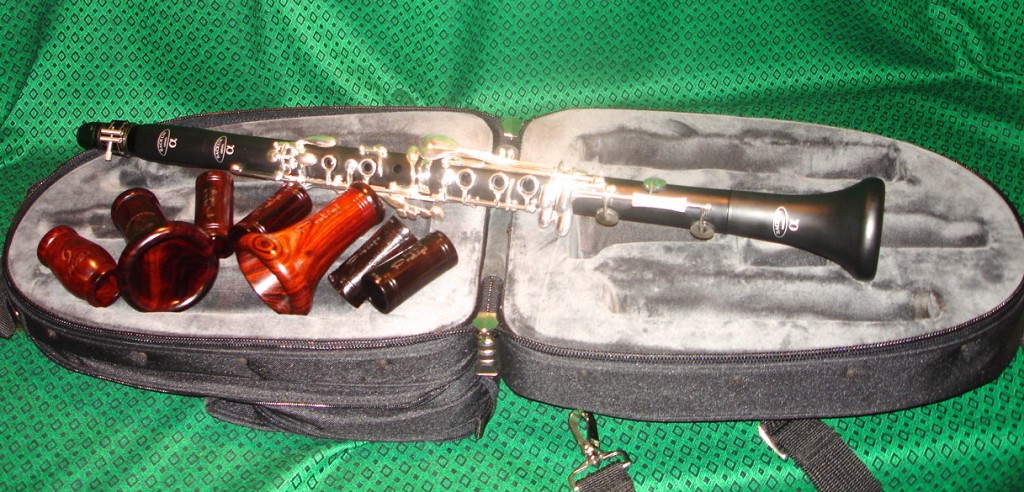 Just picked mine up last week.  A resin clarinet that plays like a pro horn.
OK, I'm a fanatic.  I also picked up a cocobolo Protege bell to put on it, and already have a full set of 4 Protege Cocobolo and Grenadilla barrels in 65 and 66 mm length.  Morrie (bless his generous heart) gave me an amazing back-pack case with lots of extra pockets for these accessories, and of course I also added a MoBa 66+ Cocobolo barrel and a Moba Cocobolo bell.
It is great to add better and better barrels and bells to the instrument in a clinic and watch peoples faces as the sound changes.  I would rather play an Alpha with a MoBa bell and barrel than any other brand of professional clarinet.  Period.